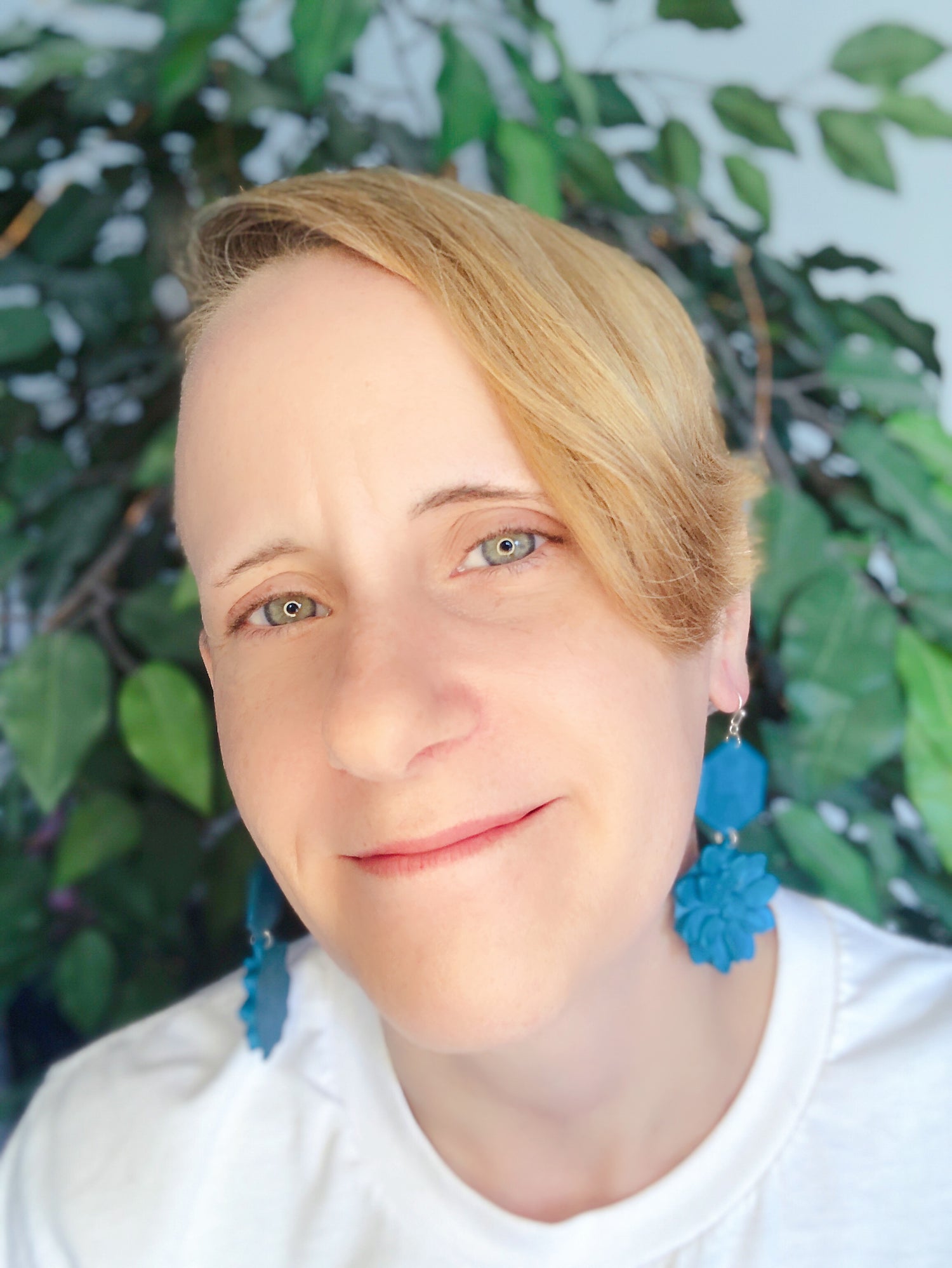 Meet the Maker
Hi, I'm Jenn, I'm the owner and creator of this small business. 
I started making polymer clay earrings and other thingys as a way to alleviate stress, support my mental health and to connect with my creative, playful, quirky side.  
As a polymer clay artist, I am passionate about creating unique and one-of-a-kind pieces that reflect the beauty and creativity of the world around us.
Each piece I create is handcrafted with care and attention to detail, using high-quality materials and various techniques. 
My hope is that each piece I create brings joy and inspiration to those who wear it. I believe that jewelry is not just an accessory, but a form of self-expression and a way to connect with others.
I live my with mischievous cat Ella in Chicago, IL.  She, along with my past cats Emma & Chloe inspired the name of my small business.  Not to mention that they loved playing with all kinds of thingys around the house.